We all have our own stories. While our bodies, style, and habits may change over the years, our stories stay with us. Big or small, we all have that story of how we got into punk rock. Everyone remembers the details of that beginning. Who their early punk friends were. The first album they obsessed over. The transformative first gig. The first time in the pit. Everyone loves sharing that story over beers, around the campfire, with new friends, with the kids. These stories are timeless. They never lose their passion. We keep those stories dear to our hearts. We keep them alive by sharing.
This project started brewing in the back of my head years ago. When I started painting portraits, I had the thought that combining punk rock origin stories with portraits would be an interesting project. Two things I love so much. So Here we are.
If you are interested in my project, contact me!
Stephanie Silk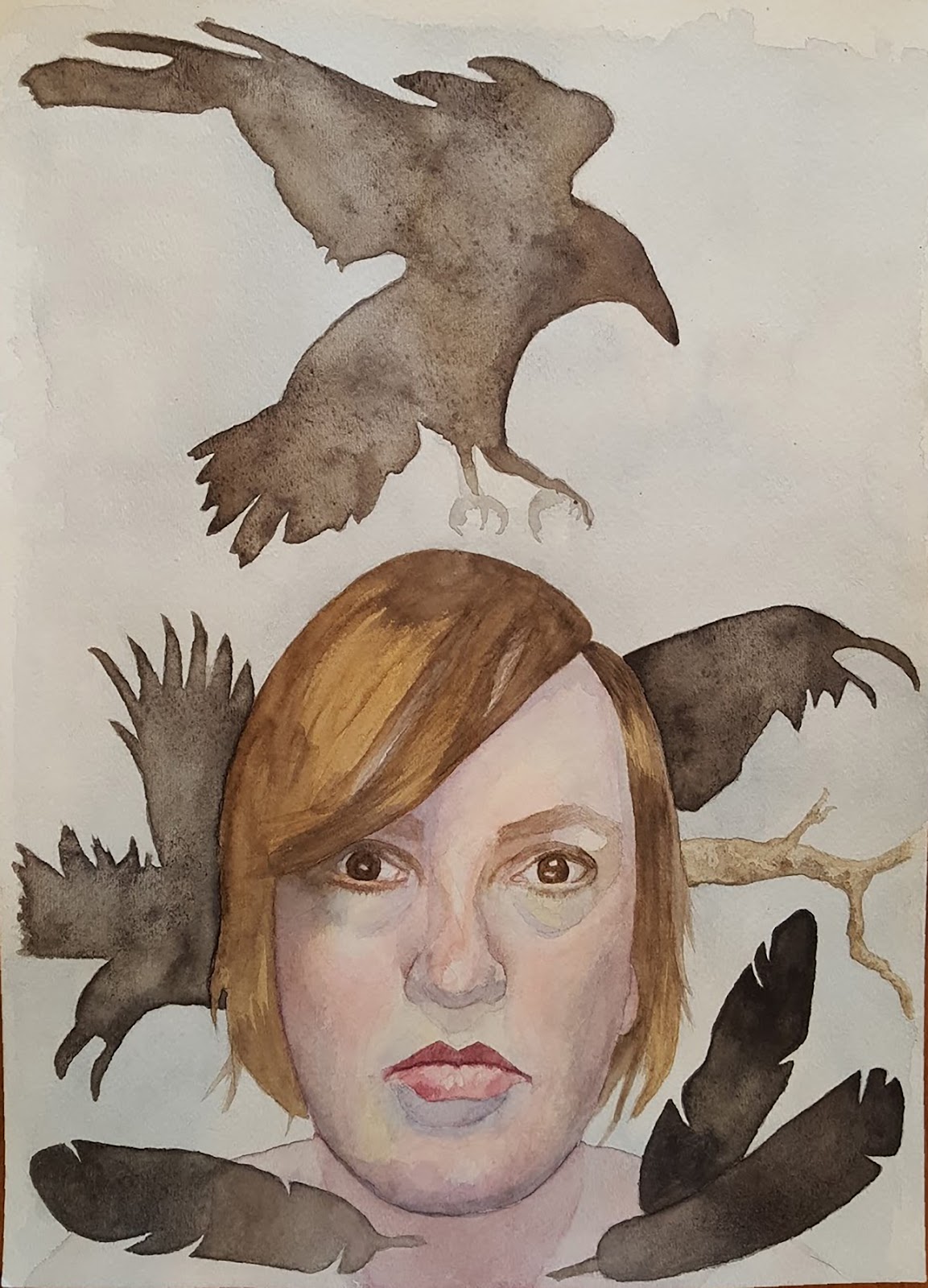 I grew up in the San Fernando Valley, in the suburbs of Los Angeles. I went to Catholic school for 14 years. I had a pretty standard but boring start to things. I loved going to the beach. I hung out at the mall. I listened to rock and roll ...
Joe Franke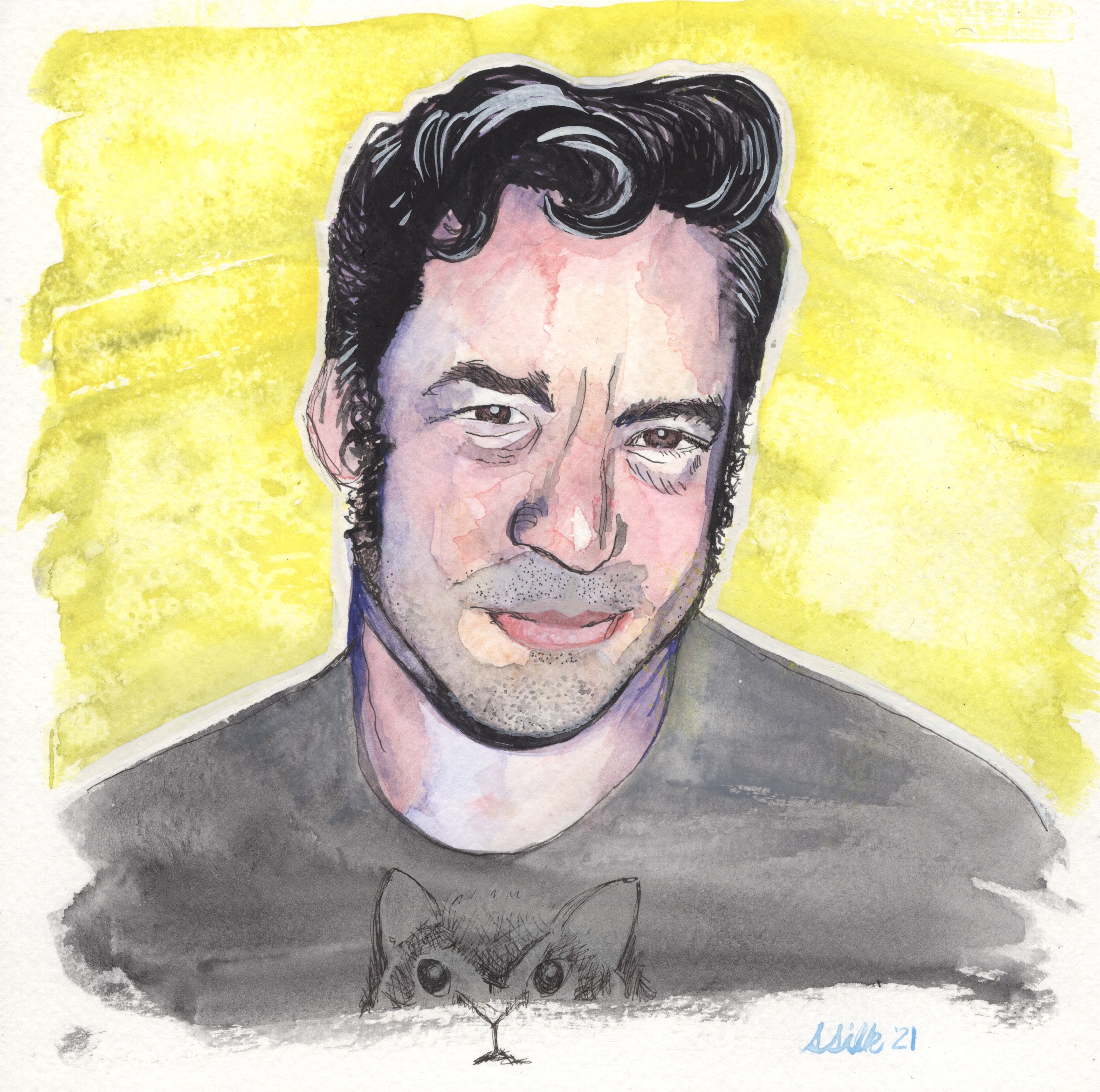 In 1981, I was 13 years old, and wasn't really a fan of music around then, I was still into Star Wars, comic books, and figuring out Dungeons and Dragons, but music was a not-so-exciting thing based on what I was hearing on the radio and such. Sure, if I'd ...
Aleks Shaulov
I first fell in love with the superficial idea of punk as a kid in Soviet Union. When I was about 6 or 7 there was a program on TV that highlighted the corrosive effects of capitalism on young minds. Among others, it showed a bunch of teenagers with funny ...
RMX256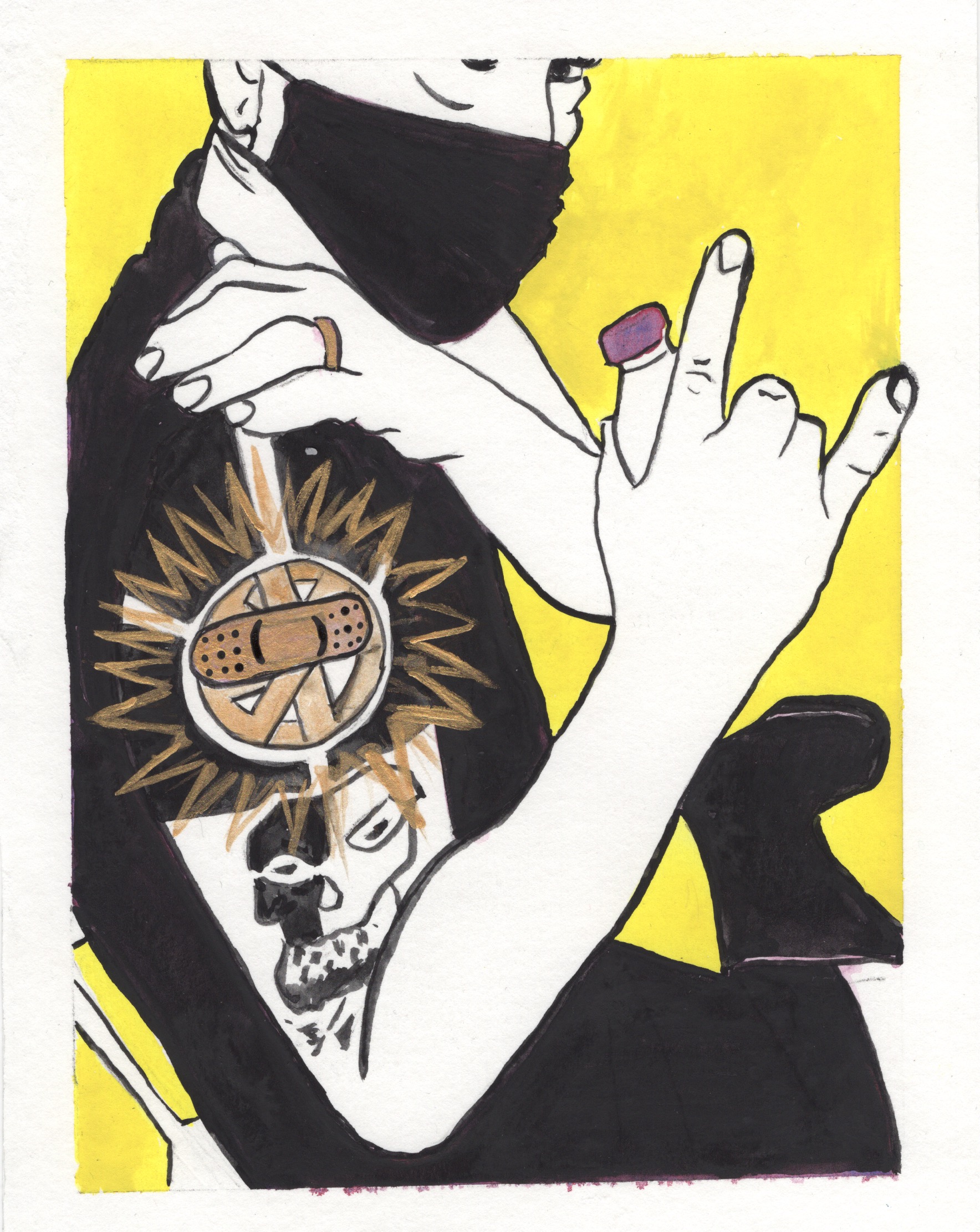 My only parent was an unwed single mother at 15, and had my younger brother and I in the late 70s. We never met our "father" or any of his family, but I have been told that he tried to kidnap us once. My mom was very active in the ...
Steve Frisvold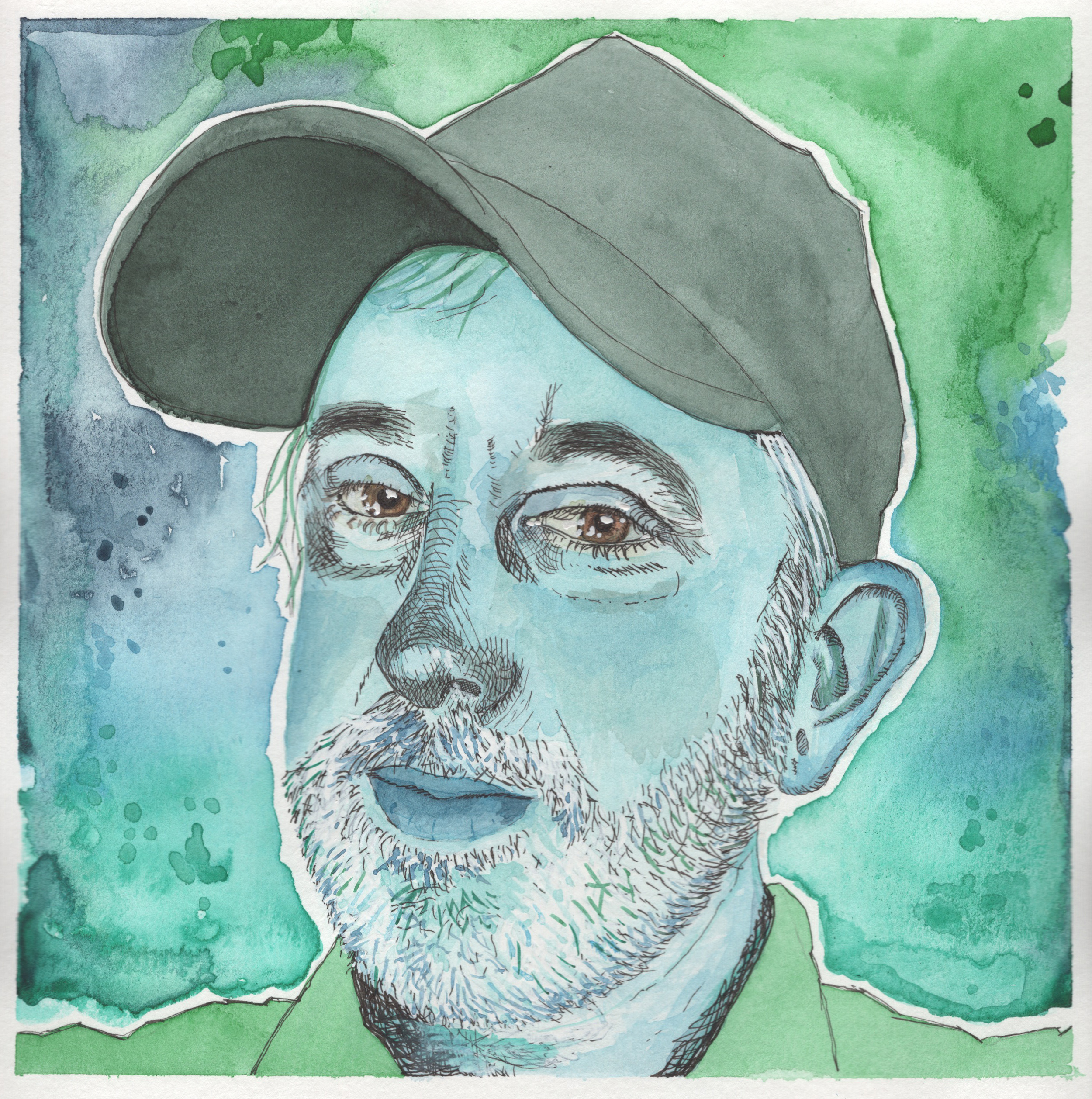 Ok, I have been avoiding this for long enough. It's with clenched teeth I write this, deleting the second sentence over and over. Not sure how to say this, afraid to let out my big secret, to expose myself on the internet laid bare for all to see. Afraid to ...
Stepping back and looking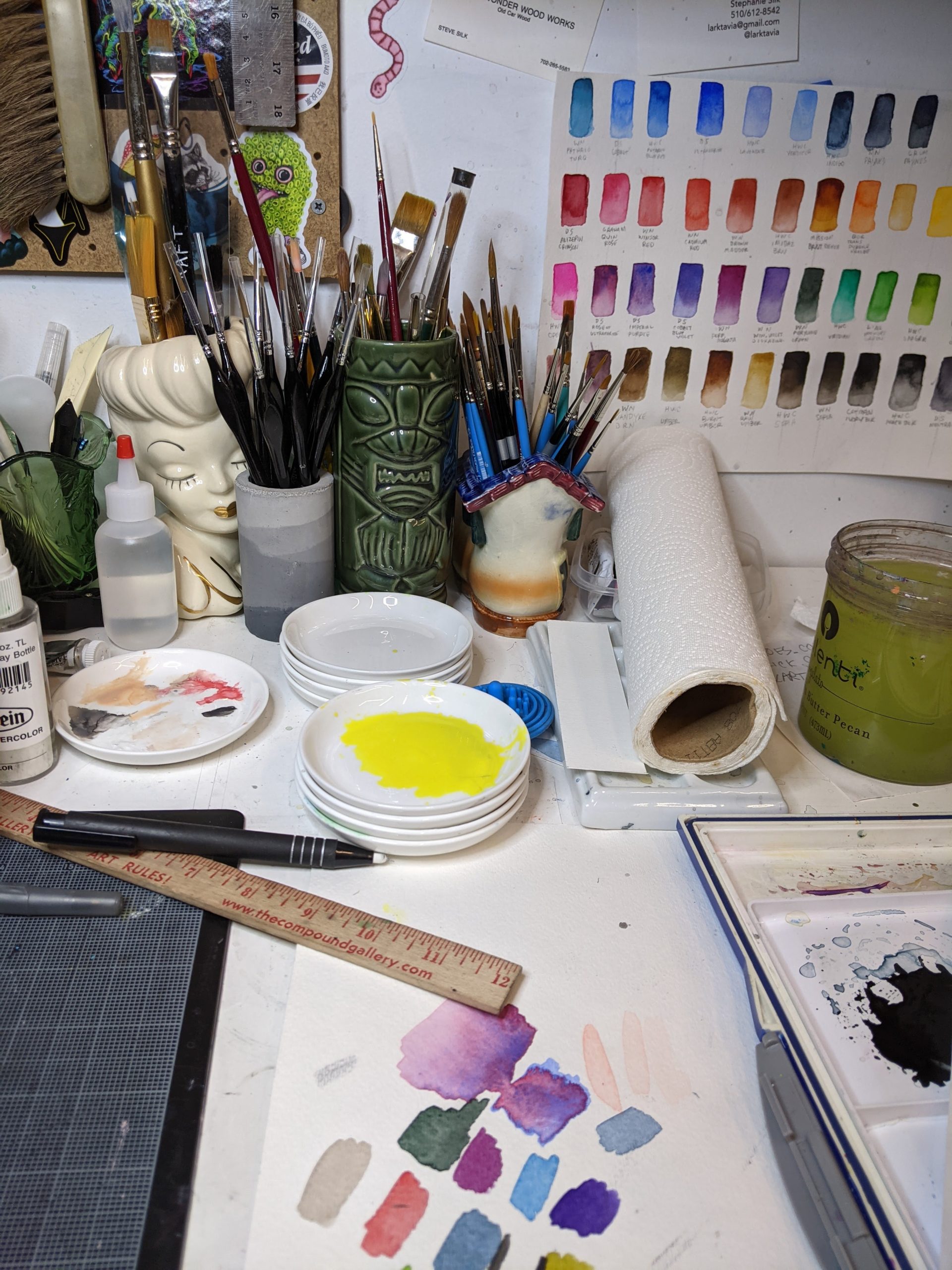 I had been thinking about starting this project for about 20 years. Initially, I wanted to shoot photos of people because at the time I was really into photography. But I put photography on the back burner to have kids. Around that time, film photography was beginning to be replaced ...
Kevin Z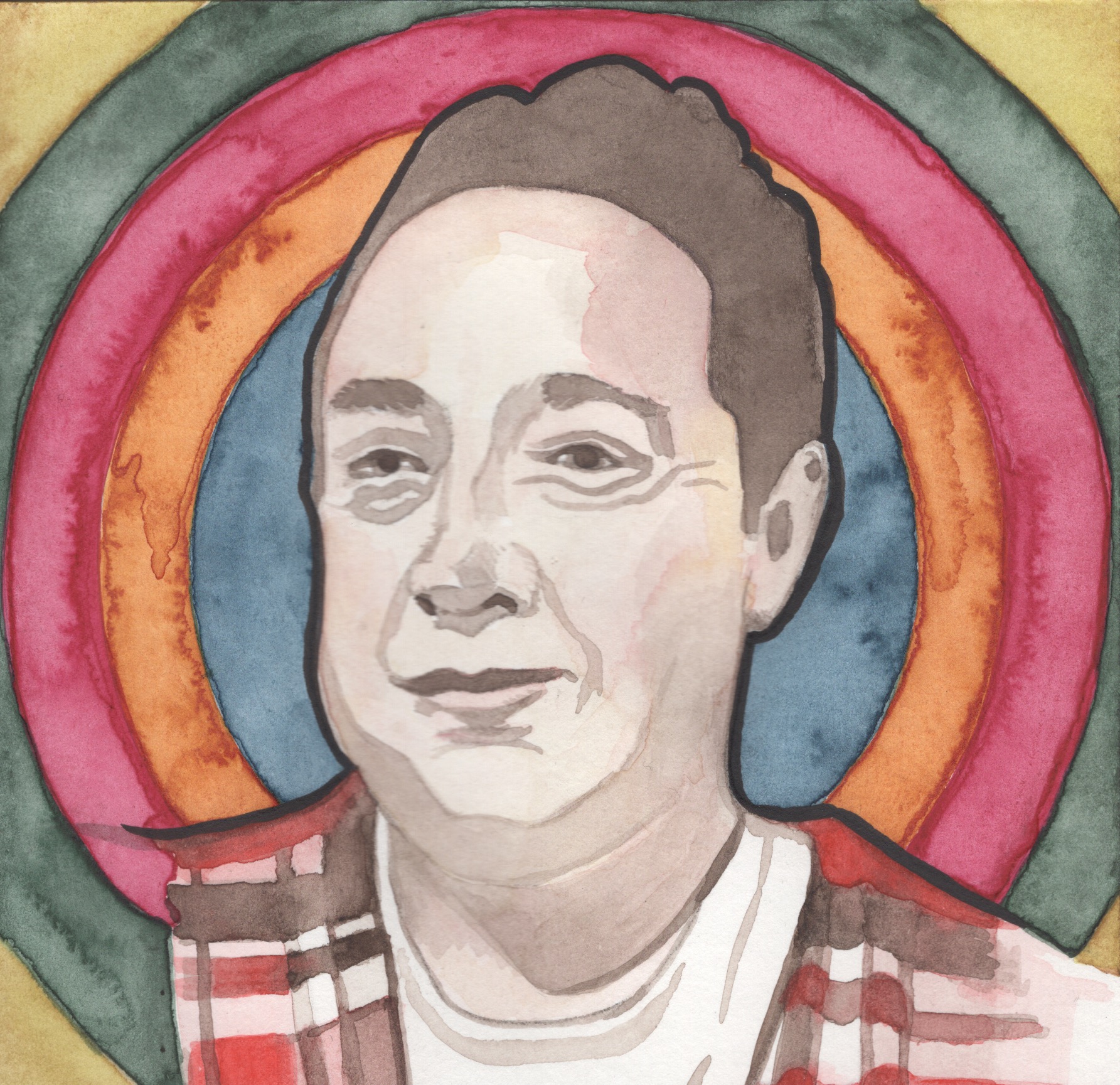 The first time I became aware of punk rock I was in the 5th grade. The Sex Pistols were in the news and coming to the states and the hype was such that people were actually afraid of a rock and roll band. Between that hype, reading Creem magazine regularly, ...
Jesse Luscious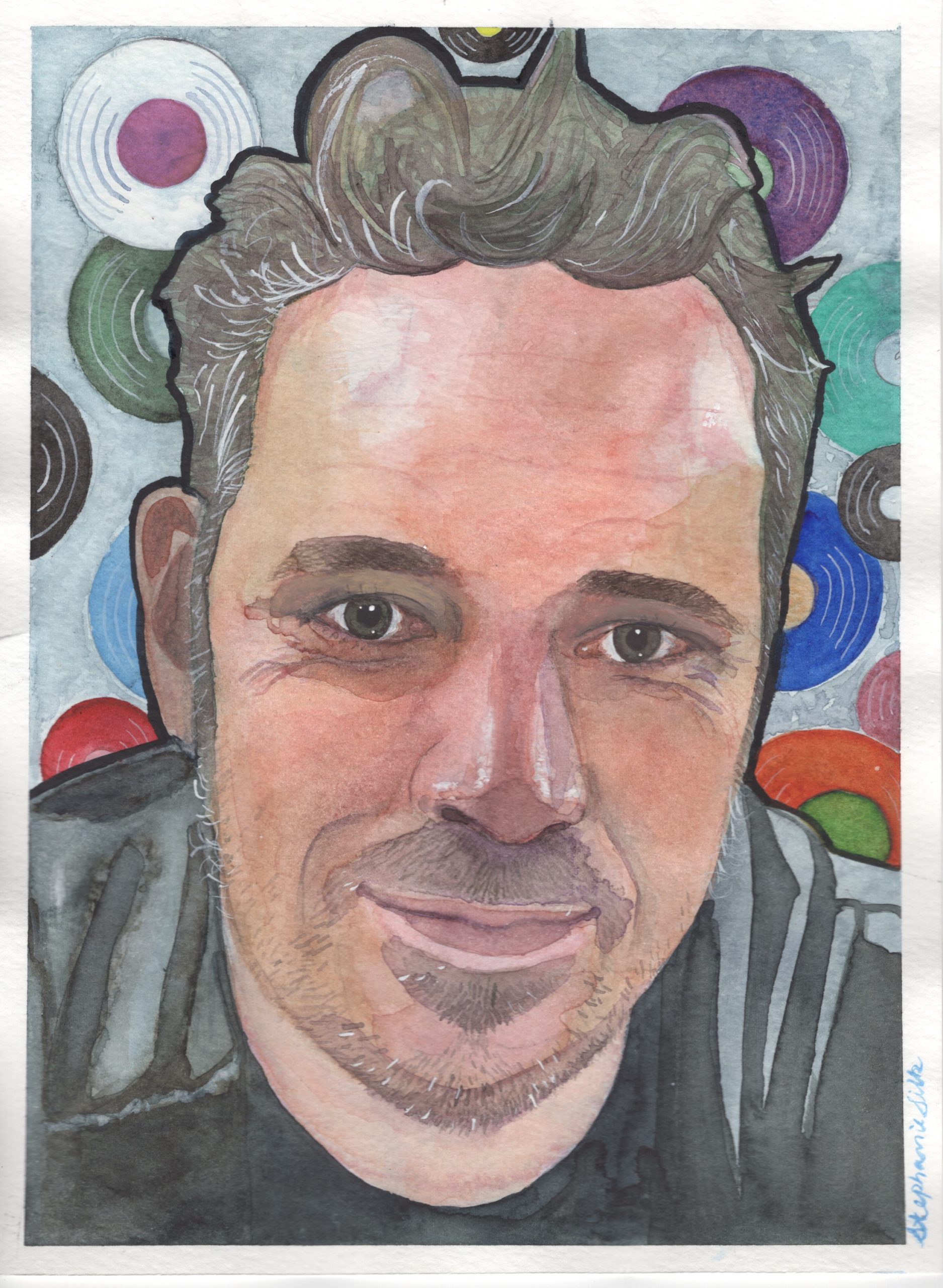 My family was the stereotypical northeast liberal family. Grandma served in WW2 w/ the WAVES (the Navy Women's auxiliary force) and my Grandfather served in the US Coast Guard before getting a deferment since he was a dentist. My parents marched in candlelight vigils for civil rights in the 1960s ...
KRK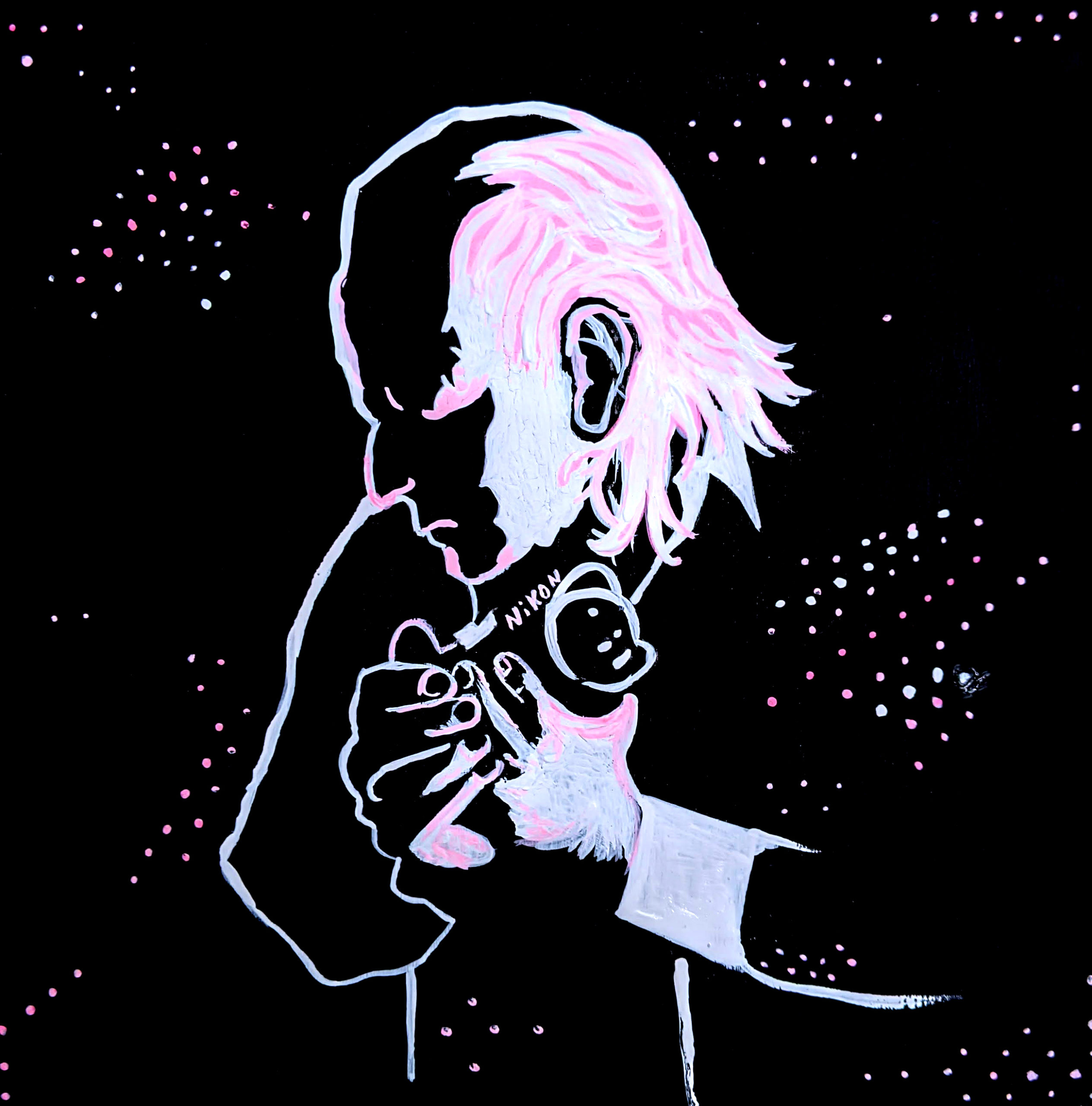 In the 6th grade my buddy had an older sister that was in the Hollywood KBD punk band, Deprogamer. She'd come around once in a while and give him (us) magazines. She turned us onto Rodney on the Roq (ROTR), a KROQ, 106.7, DJ that dedicated the weekend nights to ...
David Markey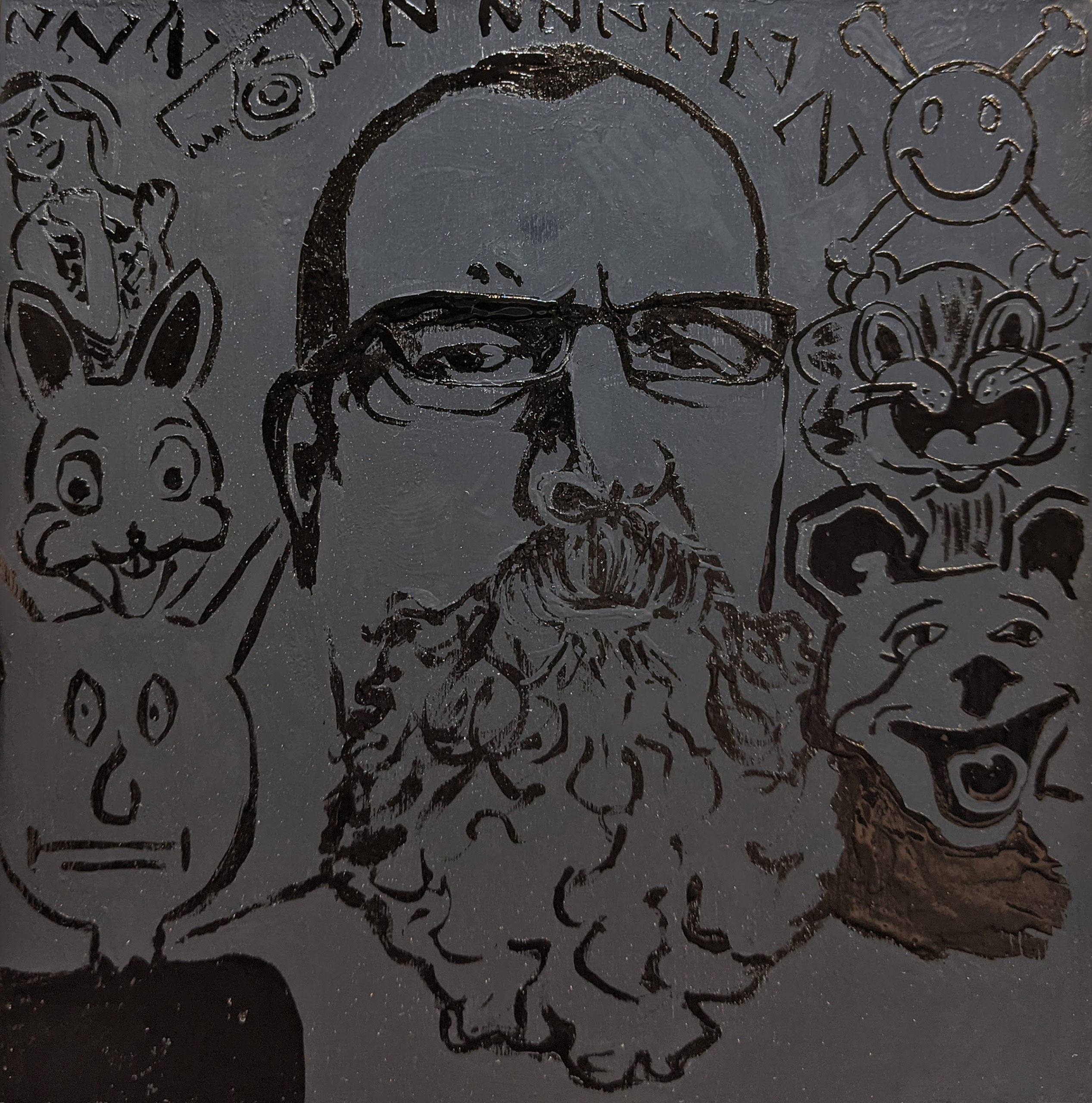 Before Punk, as a pre-teen, I was all about making 8mm films that I shot with my dad's hand wound Brownie. I began making films at the age of 11. This would be 1974, before I had any aspirations to play music. I first heard of Punk Rock from a ...
Jon Charles Newman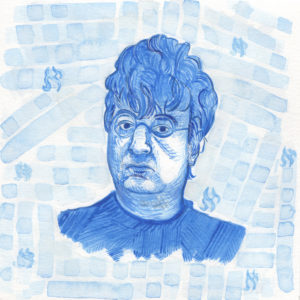 (In memory of Brady Rifkin.) For most of 1977 I was 13 years old. I was a proghead, and from what I'd seen of UK punk, I thought it was silly. But I heard "God Save the Queen" on the radio and decided I wanted the single, and then figured I ...
Hudley Flipside (HUD)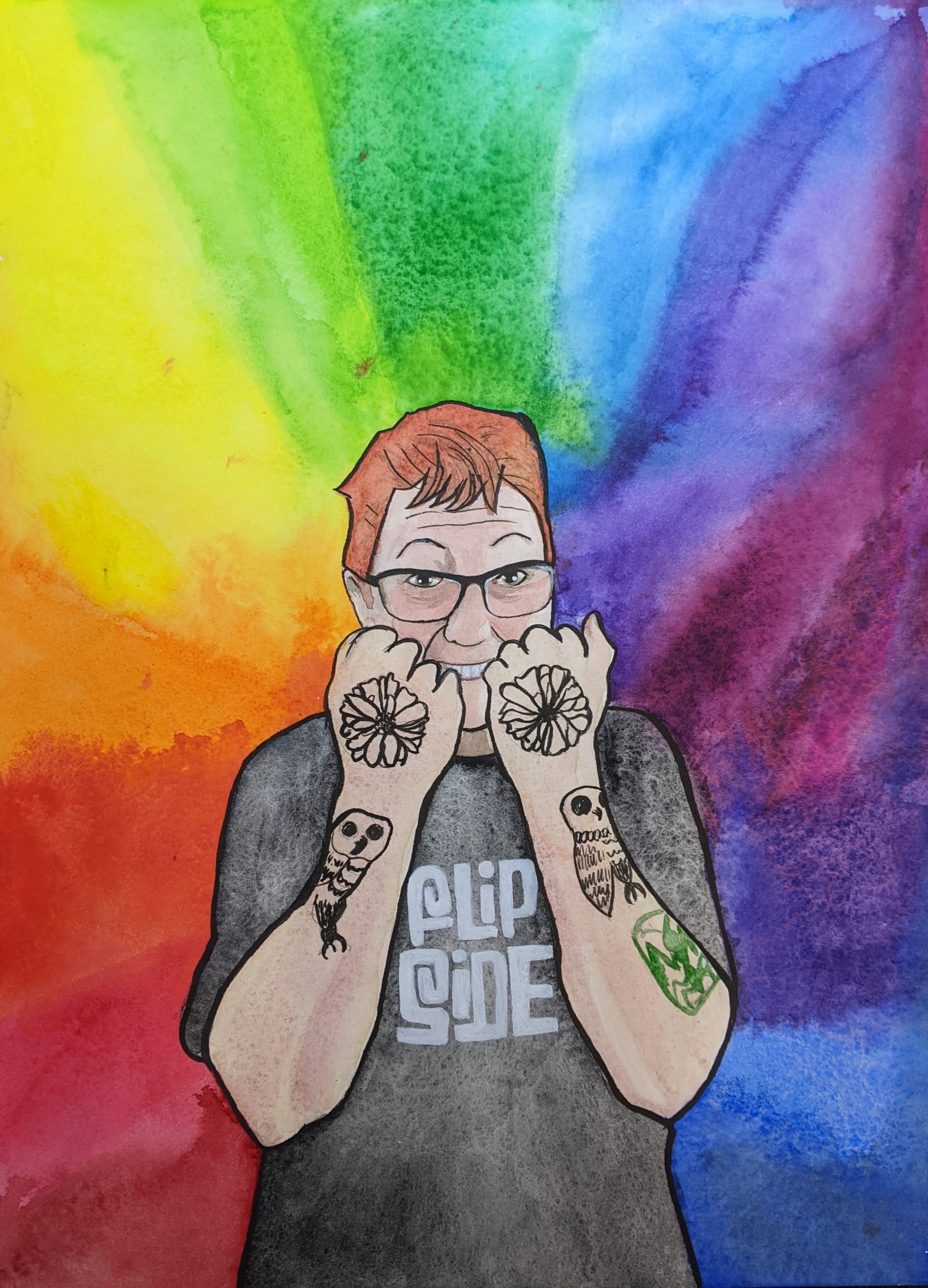 People treated me as though I was insane. They would throw things out of their car windows at me while I waited at the bus stop. They would call me names too, oh the nasty world. Life was not so nice. Strange though, I was wonderfully happy and smiling then, ...
Video Louis Elovitz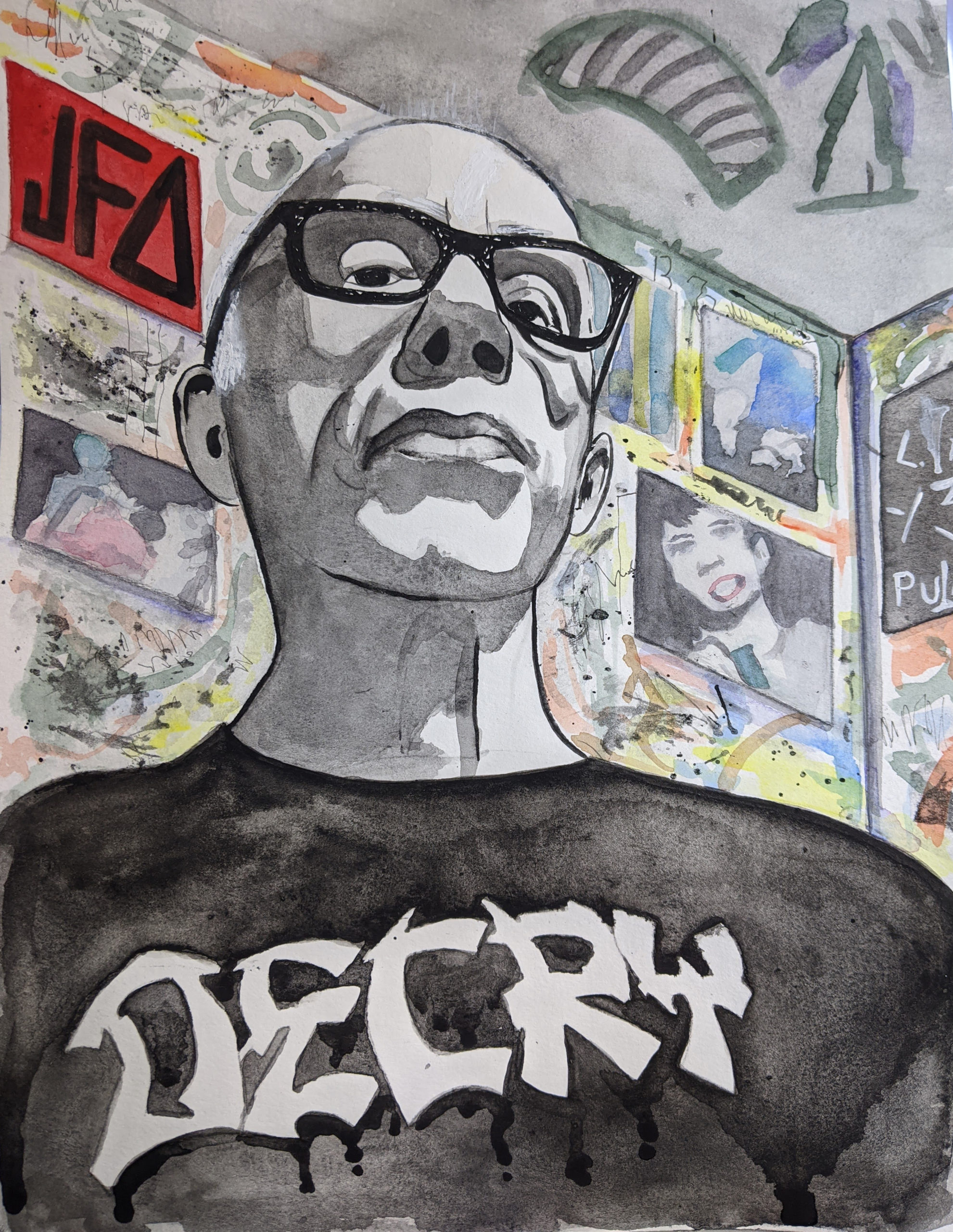 "MY PLEASURE!" There are a multitude of reasons why I say this to those who enjoy any of my filmings. Of course I am proud of my filmings, and the music is great, paraphrasing D. Boon "Punk Rock Saved My Life ". I am so grateful that artists allow me ...
Tony Cimo
My first experience with punk was negative, in that I hated that my favorite music magazine at the time – Cream – was featuring more stories on the Sex Pistols and Ramones then my favorite band, KISS. I remember seeing pictures of Johnny Rotten, with his infamous sneer and acne ...
Sean Saley
It's all my uncle Mickey's fault. Up until I was about 13 years old, my musical taste was pretty mainstream. It was 1980 and my uncle had started to discover bands that wouldn't necessarily fully qualify as punk rock, but were at least off the beaten path. Iggy Pop solo ...
John Marr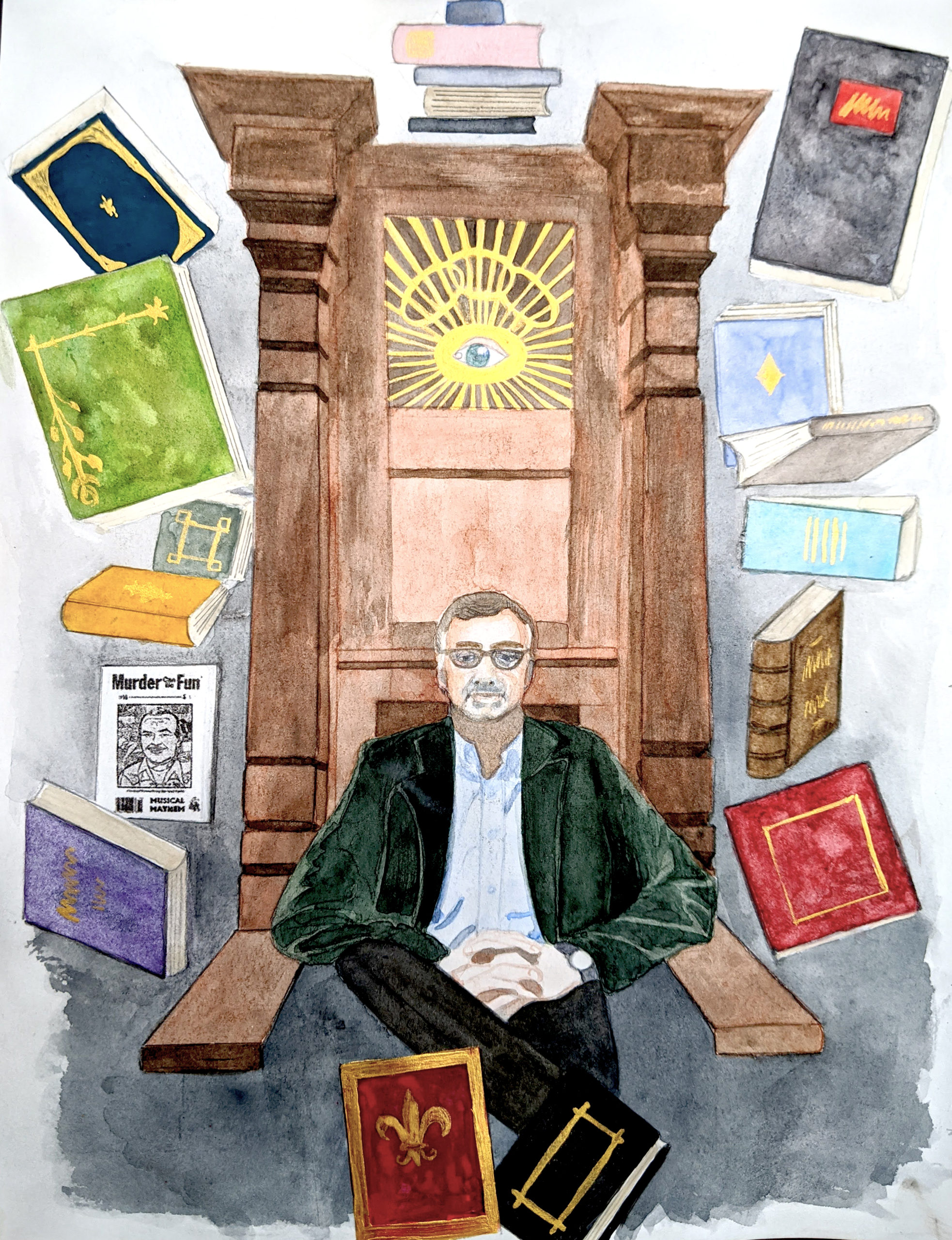 A couple years ago someone published an anthology of first punk rock gig stories called MY FIRST TIME or something. I was annoyed that they didn't ask me because my first punk rock show was so much better than damn near all the entries in the book. December 1978. The ...
Aaron Moore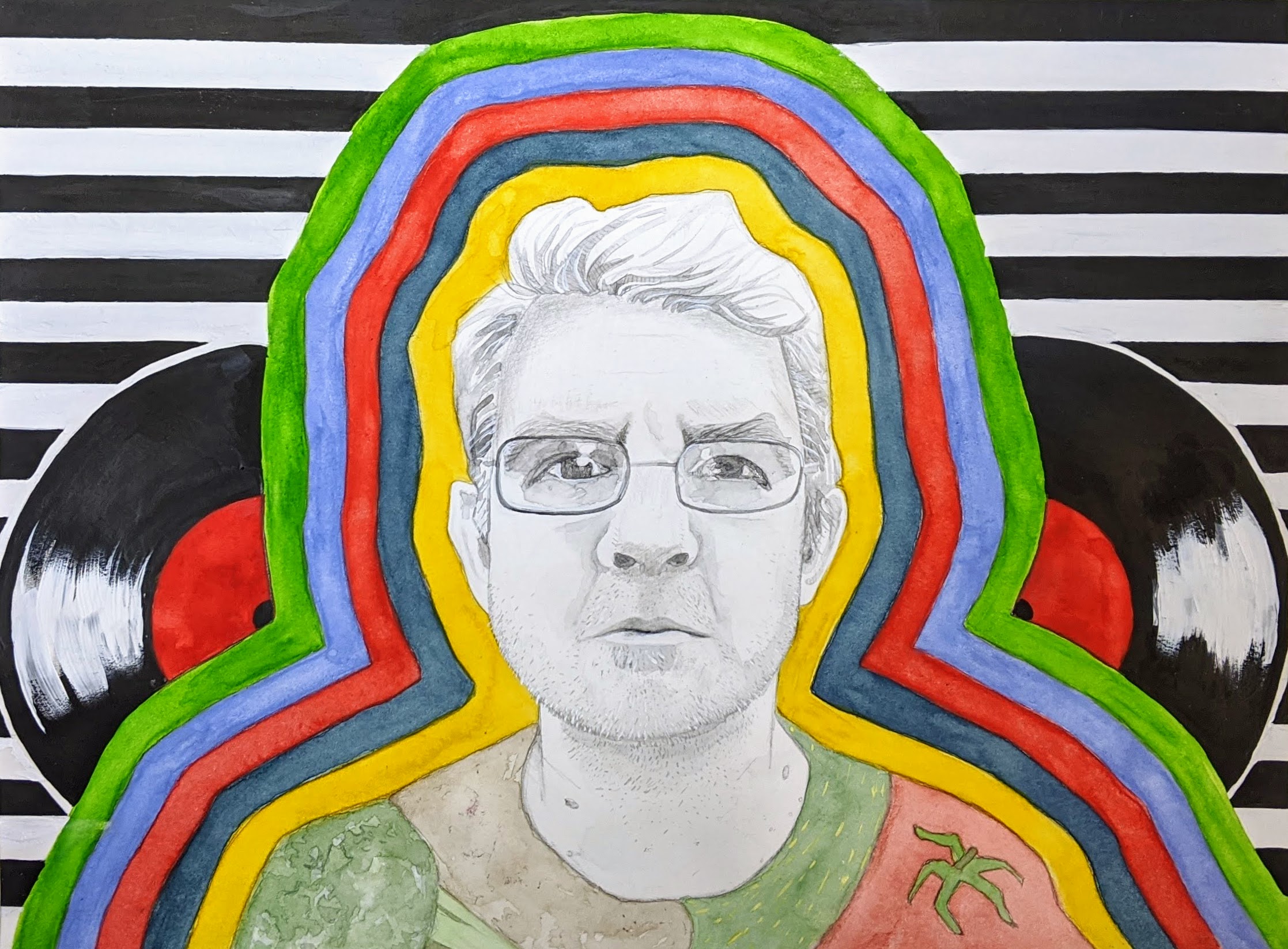 In 1977 I was 6 years old and there's an intriguing song on the radio, It's called Peaches and it's by a group called The Stranglers. My intrigue is piqued as the BBC have bleeped a word out of the singer's arrogant sounding vocals. Soon enough I'm hearing stories about ...
Felicia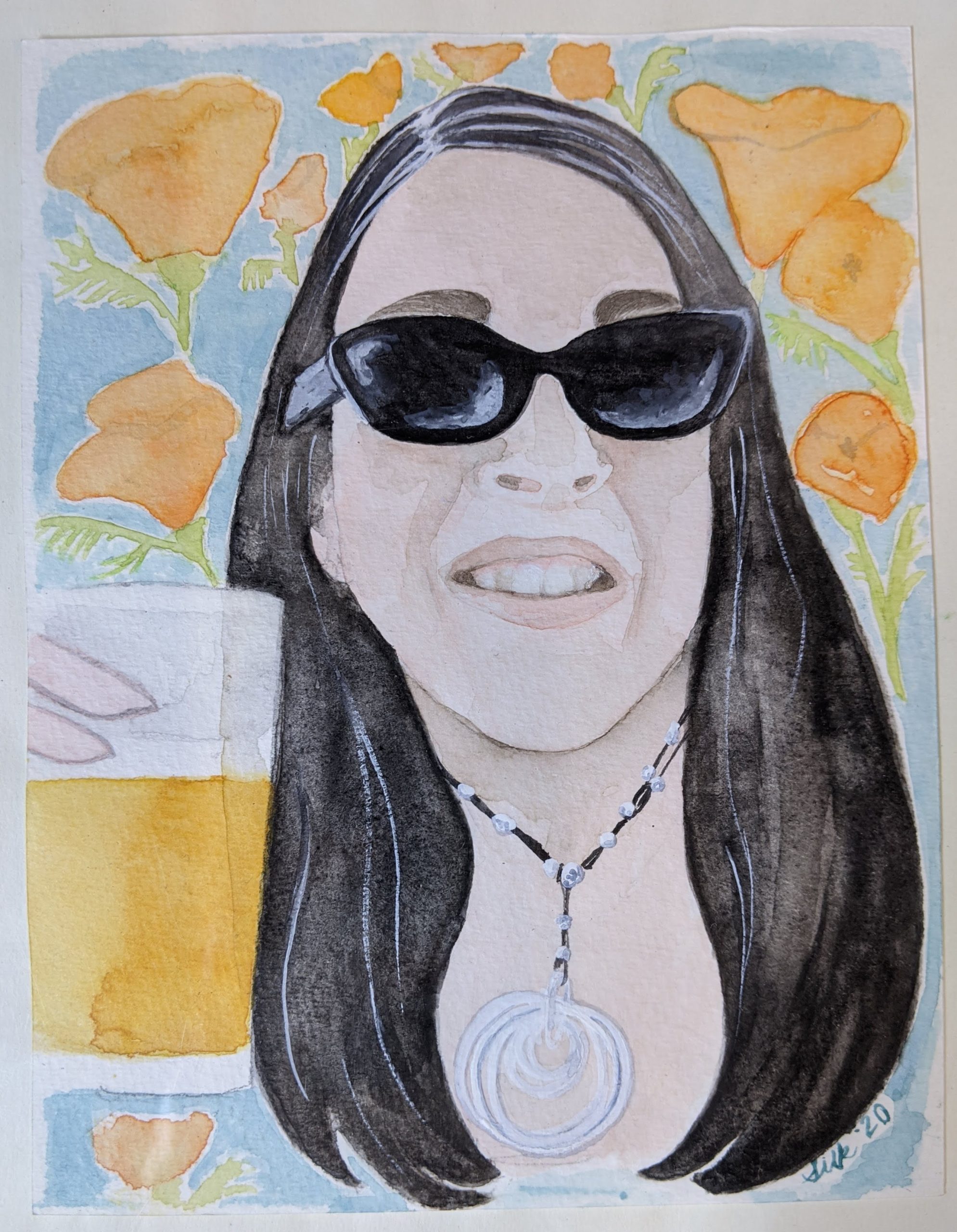 I can't remember exactly how it started. I have always loved music, especially from the 60s. Then I found The Ramones. Probably heard them on KROQ. From there I started hearing more of the local bands. The Dickies were fun! I met a girl named Elaine through a friend, and she ...
Gene Mullett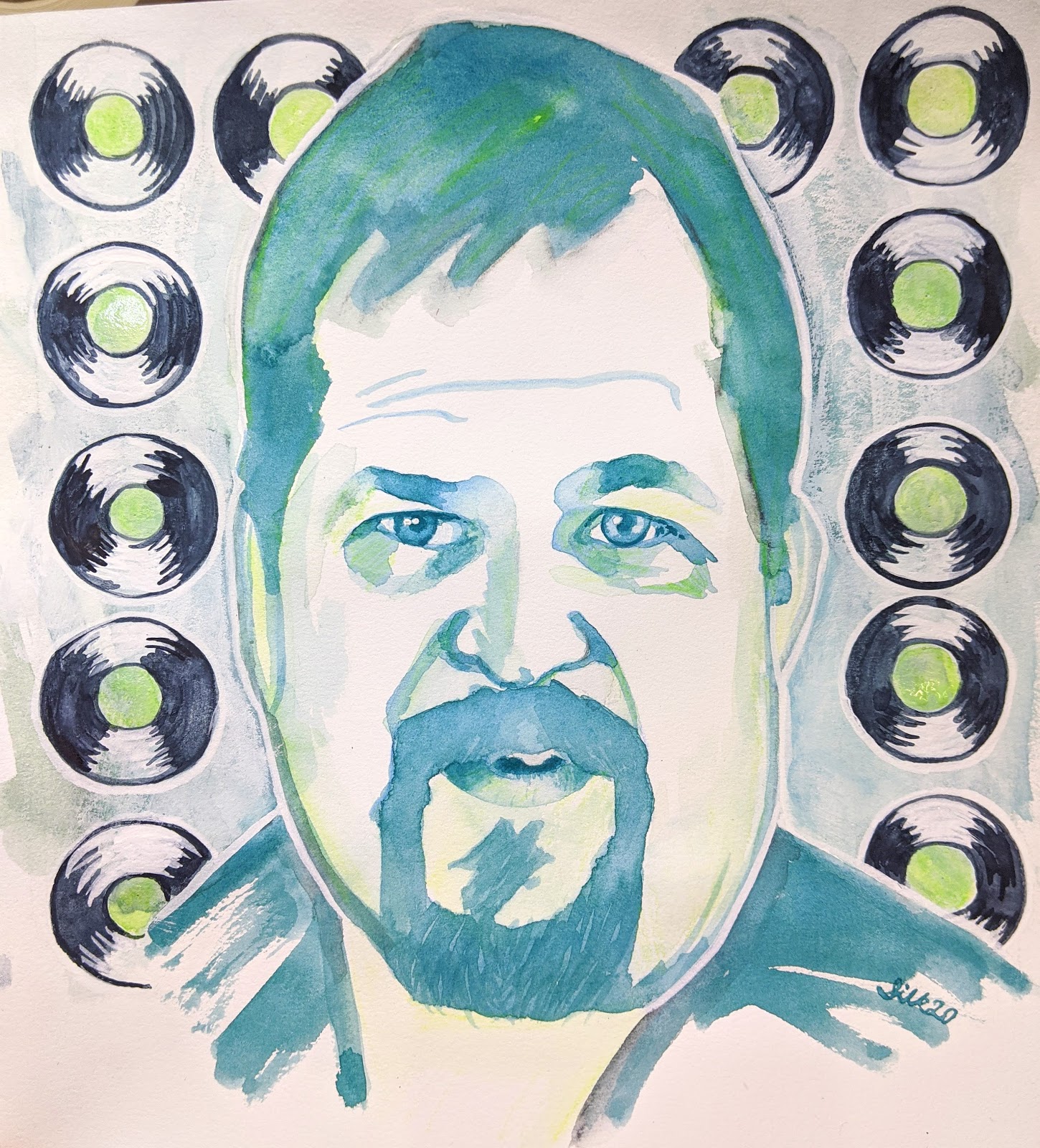 I was all-metal all-the-time in high school & then I got to Ohio University in the fall of 1985. A friend's dorm where I used to hang had some guys living on his floor that played Black Flag's Damaged, the 1st Tendencies album, & The Dead Milkmen's Big Lizard In ...
Otto Von Stroheim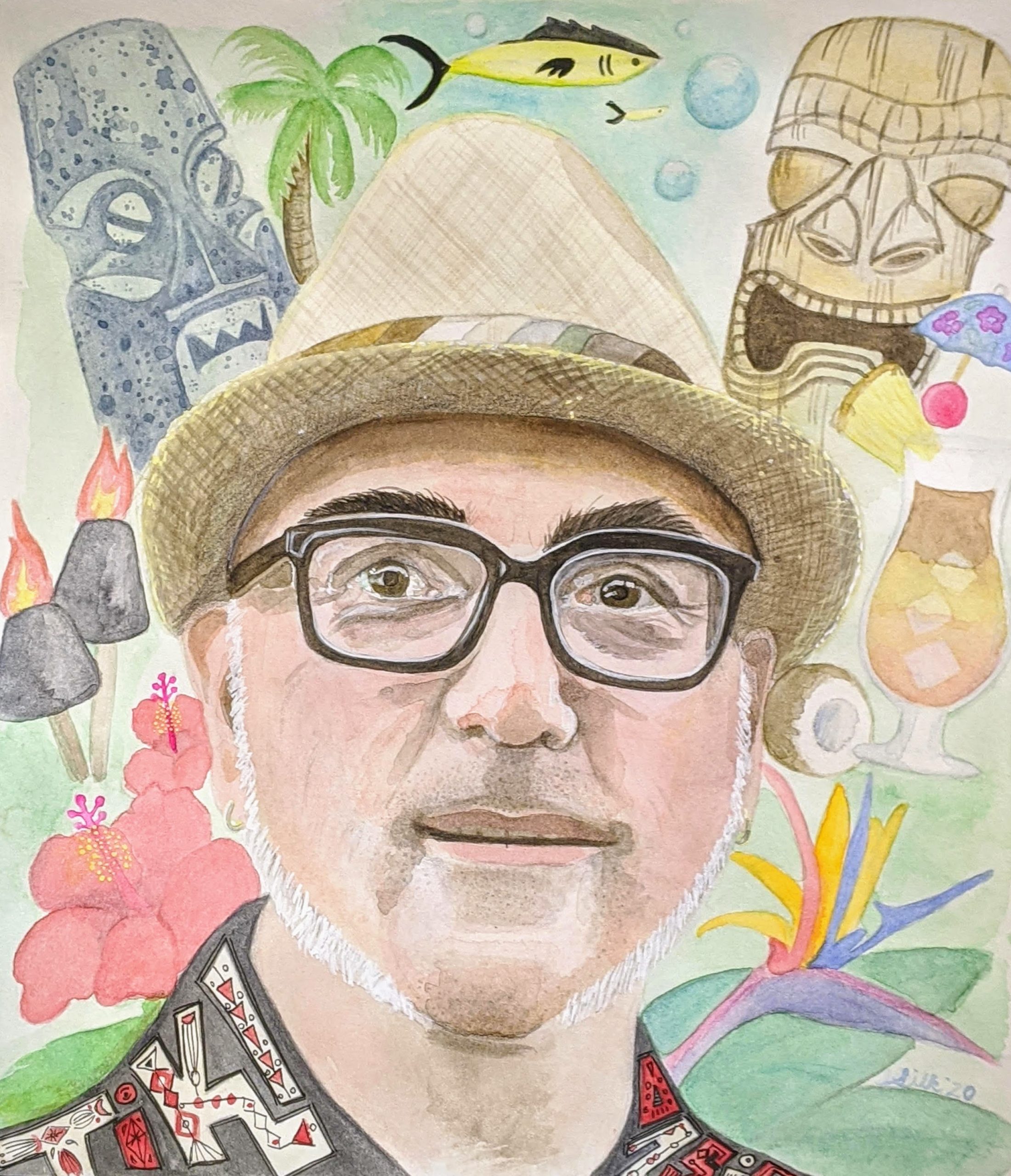 I got into Punk Rock very slowly. Around 1977 I heard The Sex Pistols and Patti Smith on KROQ and saw pictures of them in mainstream rock n roll magazines like Creem. I bought Elvis Costello My Aim is True when it was released in the US but me and ...
Alison Braun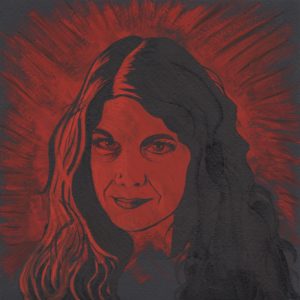 I was bored with school and needed a way looking for something meaningful to put my energy into: So I started going to punk shows and bringing my camera. It was a way to contribute to the scene and get into shows for free. I have shot photos for Metal Blade ...
Bob Durkee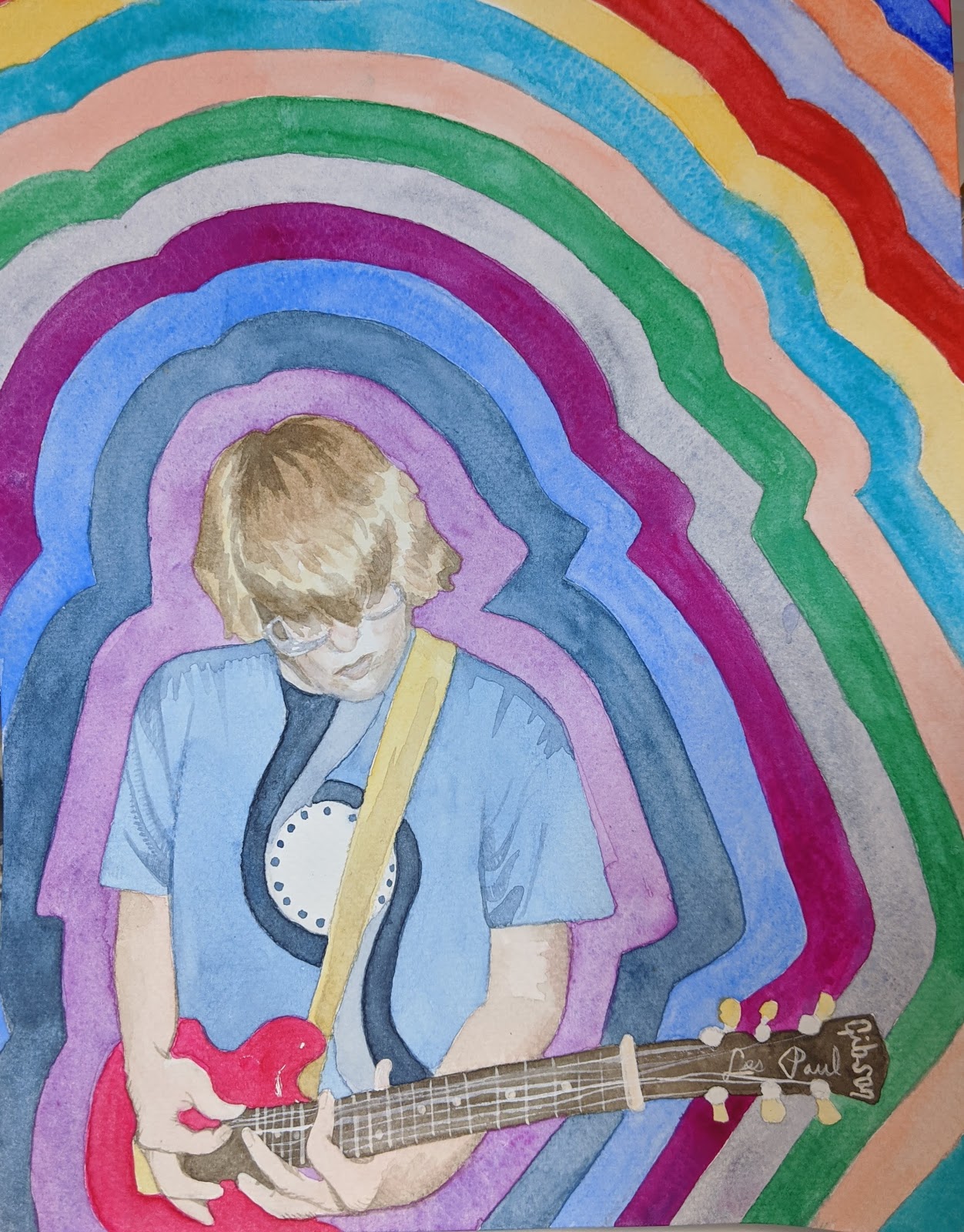 First of all, let's get a few facts out of the way. I was not there at the beginning. I did not go to the Masque, or any of the landmark first shows that started punk rock in Los Angeles. If memory serves, I had heard of some of the ...
Al Quint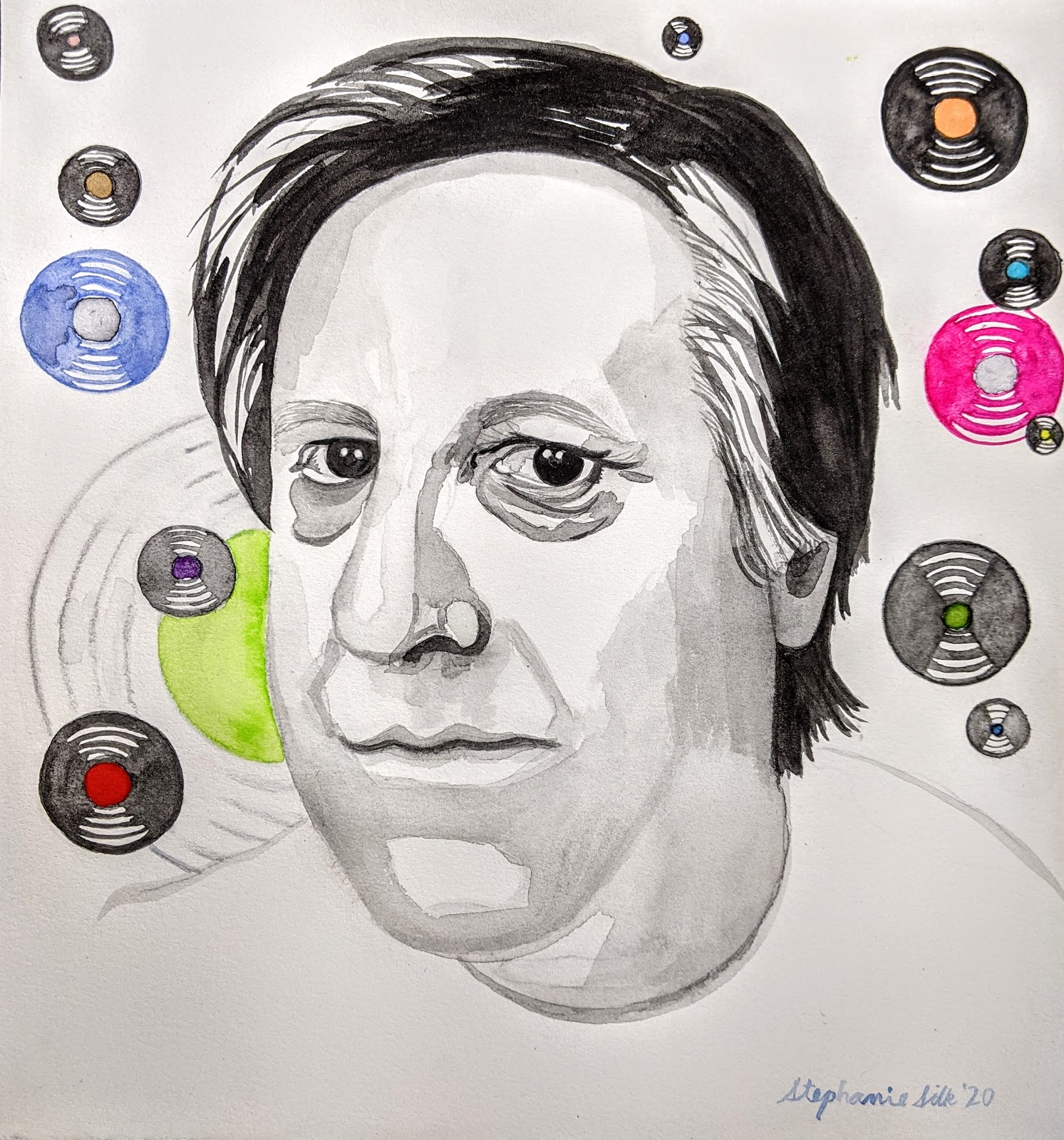 My punk rock origin was probably something I didn't realize was my punk rock origin, at least at the time. I've been a music fan my entire life, going back to when I was 4 or 5 years old and had a red transistor AM radio. During my teenage years, ...
Brady Rifkin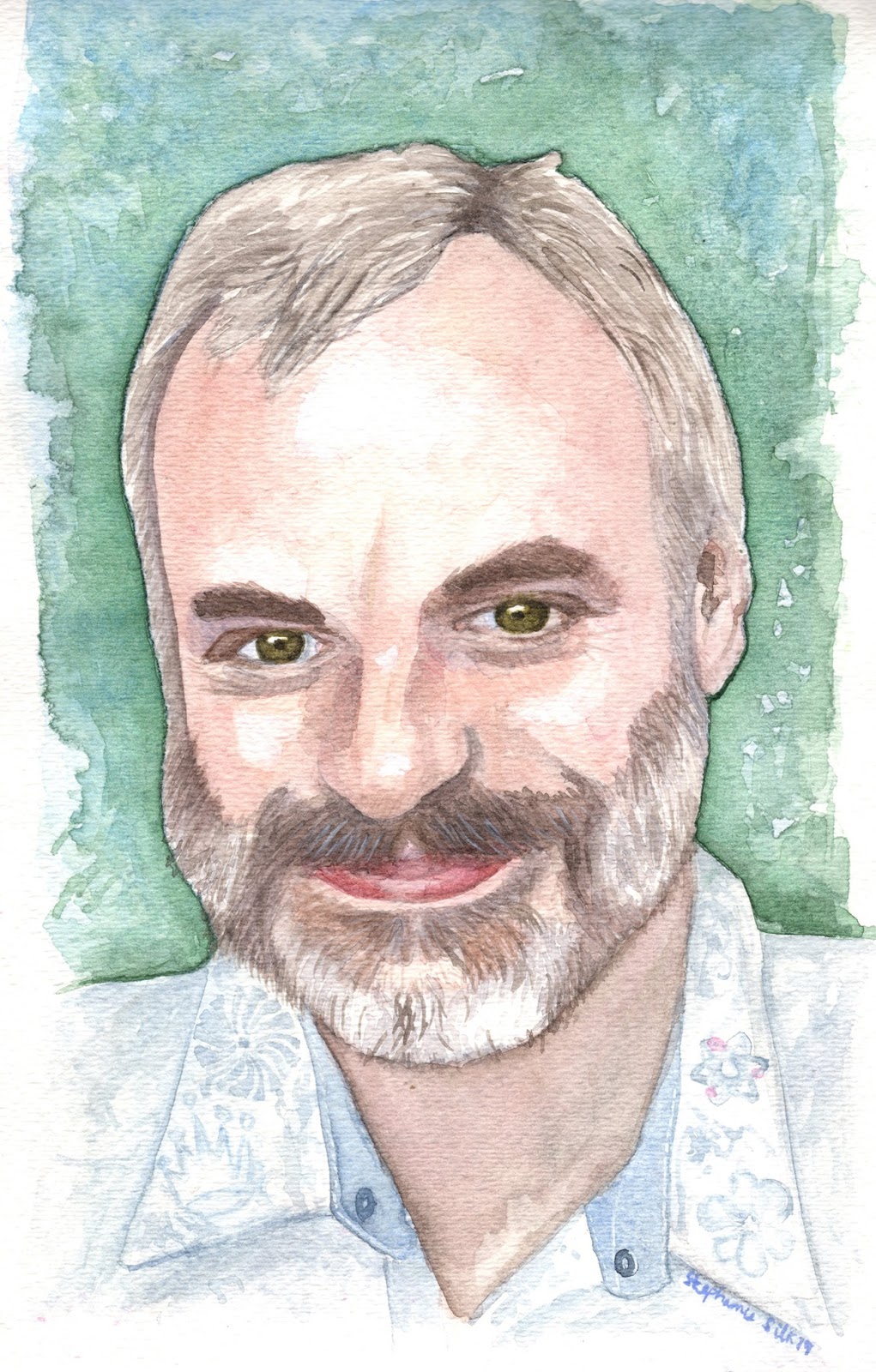 I moved to L.A. in 1979 and soon fell in with the "New Wave" crowd at my new school. They turned me on to KROQ and through that, Rodney Bingenheimer's program. Right about that time another cool kid that eventually became one of my best friends taped some records for ...
Danny Gromfin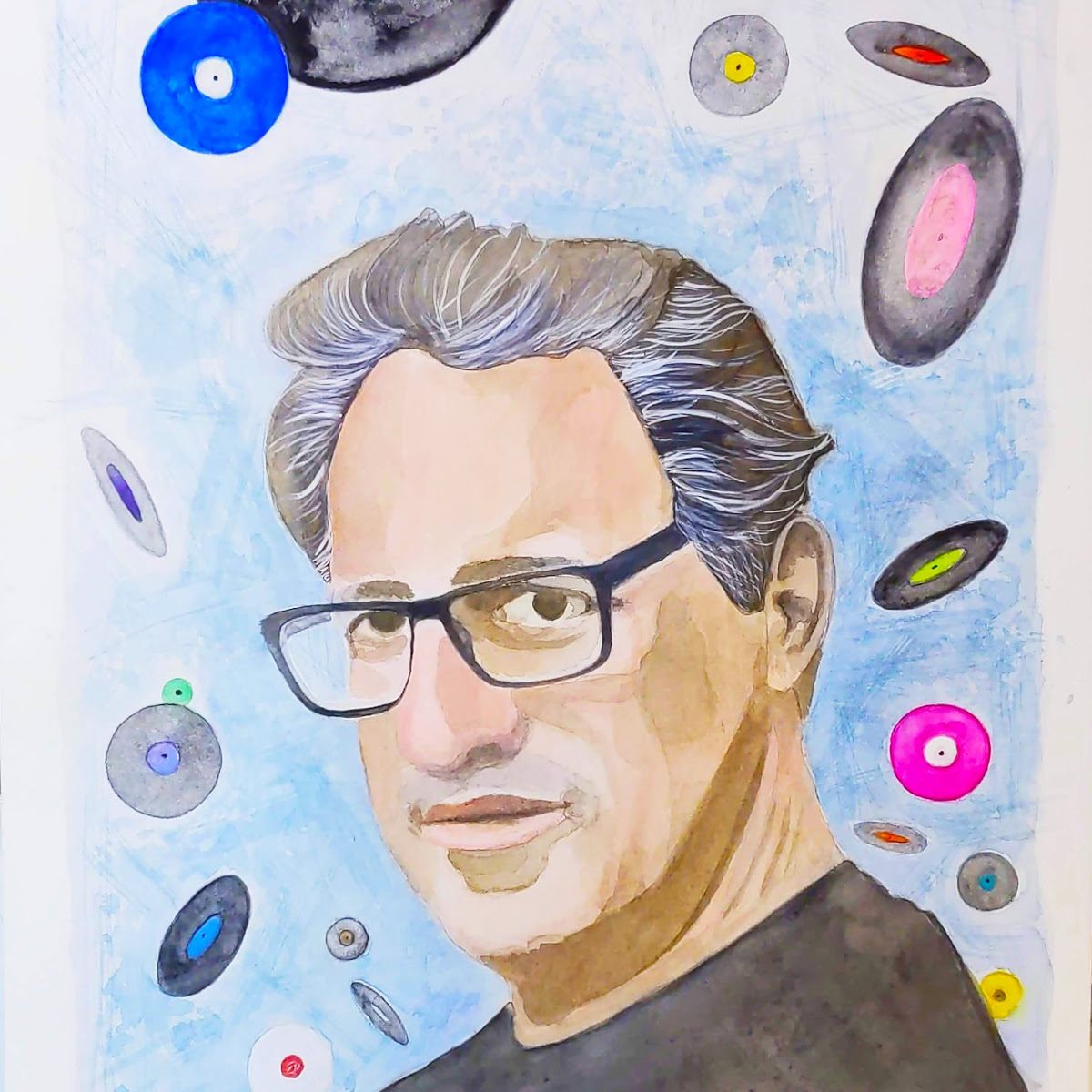 In the 70s I was a massive Devo fan. I was a pre-teen spud boy. A member of their fan club (still have the membership card!), made my own Devo buttons, etc. When punk started to get covered by the national media in the US, I started to become aware ...
Mike Demattei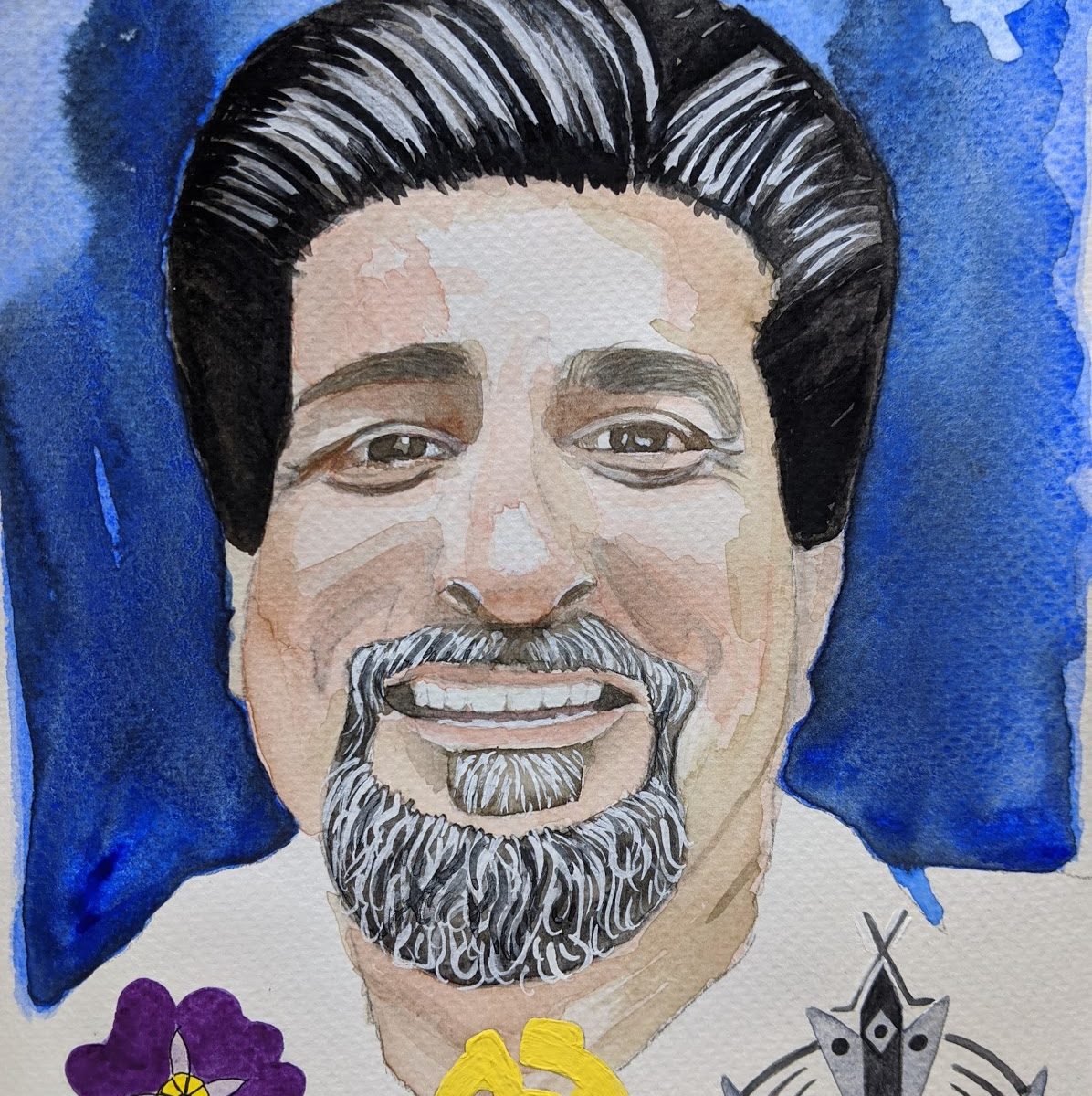 I was big on music since I was little. In junior high, I started reading about the punk and new wave bands and seeing their records in the stores, but I had no way to hear them. A significant breakthrough happened when a hip girl from NY transferred to our ...
Antho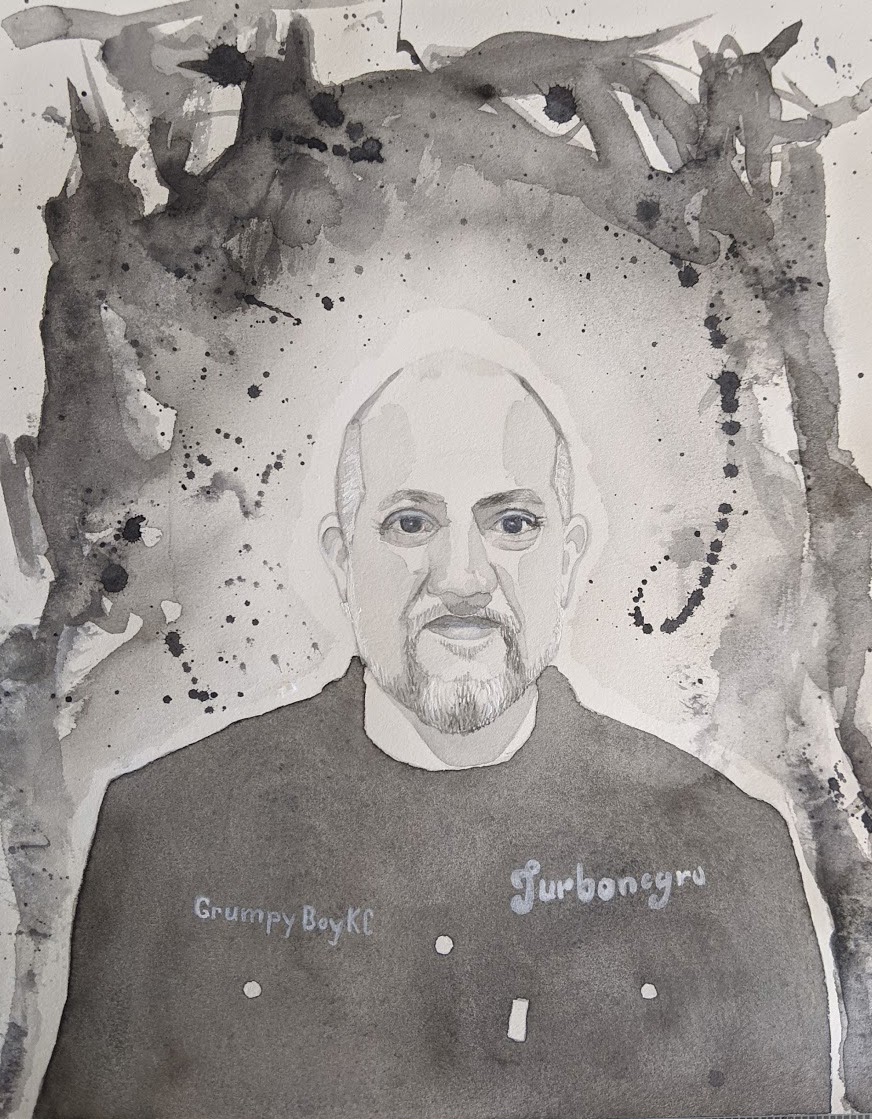 My memory is for shit. I'm not always good with chronology, but I remember I still had long hair. I was at Skater Cross (Kross) in Reseda. I was watching some older kids skate in the pools and they were listening to The Clash's first album. I remember clearly the ...